I have been writing for 20+ years, so but these few samples are representative of my abilities. I can always supply more on request.
Entertainment Journalism
Official Xbox Magazine: Interview with Cliff Bleszinski, July 2009
Rocksmith: The Devil Went Down to Georgia — But How?
Personal Experience/Op-Ed
Kotaku: Three Months Of Prep Made Our Star Wars: Galaxy's Edge Trip Amazing
Rocksmith: Do I Have a Guitar Collection or Do I Have a Problem?

Book: Critical Path: How to Review Videogames for a Living
Sample chapter: It's Not Brain Surgery (But It's Not Nothing Either)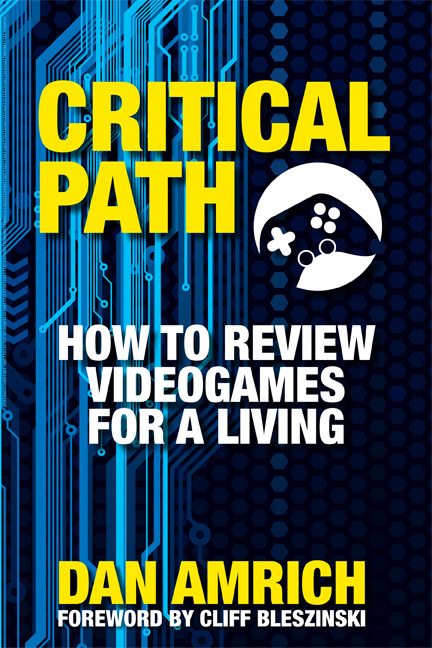 Game Design/Systems Design
Design pitches for user reward, advancement, and content moderation systems. Built for an ambitious global interactive music-learning platform.

Character & Narrative
"Superheroes exist, and they live in Hero Falls." This is a musical concept album spanning multiple characters over many decades; each song tells the story of another critical moment in the city's history. Hero Falls is currently being developed into a stage musical, centrally focused on three female characters.
Character Profiles:
Dialogue sample:
Spotify Playlist: Hero Falls