Painting #6: The Rose Bushes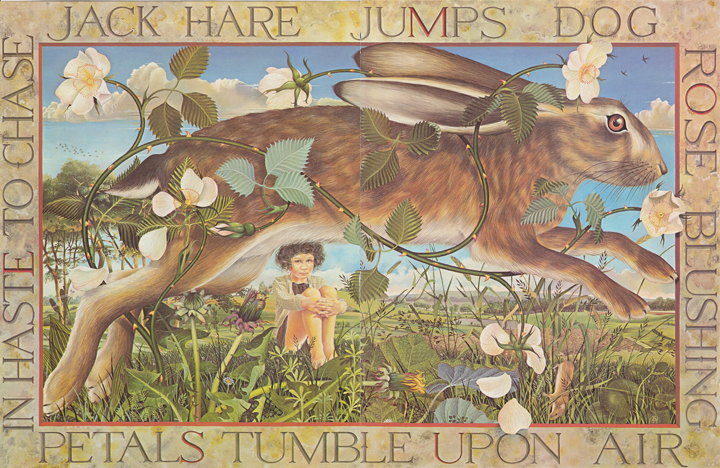 BORDER PHRASE: "In haste to chase, Jack Hare jumps dog, rose blushing, petals tumble upon air."
BARBED LETTER WORD: CHILD
RED LETTER WORD: MOUSE
WORD FROM THE MASTER RIDDLE: BURIED
HIDDEN HARE: Not hidden at all, really.
CLUES & COMMENTS: I remember this spread being reproduced in an American's children's magazine called Dynamite. Since the border spells out "mouse," and there's one clinging to a blade of grass in the photo, the magazine asked, "Is the mouse pointing toward the treasure?" It was silly, but hey, it was a children's magazine.
I have never been able to discern any master clue references in this picture.