When you're geeks and you're in love, certain things can be assumed. One, playing World of Warcraft together counts as quality time. Two, you probably did something geeky at your wedding. For us, it was a full-blown medieval wedding, where we made people come in homemade costumes and everybody dreaded it but ultimately left really happy, not realizing how much fun it would be (Archery! Maypole! Vikings! Lesbian nuns! Human checkers!) and how little stuff we were going to force people to do.
Naturally, when you have a geeky medieval wedding, the best way to commemorate that date 11 years later is to go to the renaissance faire, which Kat calls "the medieval mall," due to all the vendors that tempt her. So I donned my trusty kilt and double-wrap sword belt and we headed off for a romantic day today. Kat got to critique some traditional country dancing, I got to shoot a bit of archery, and there was juggling and cheesecake somewhere in there too. And yes, we're playing WoW tonight.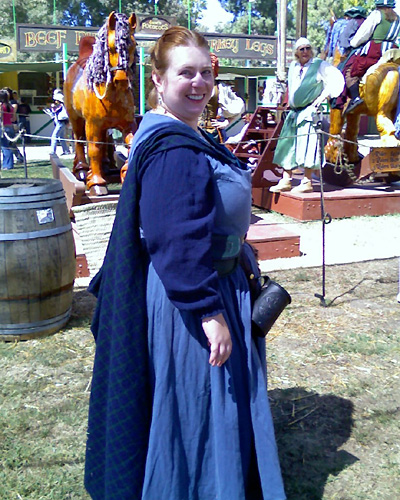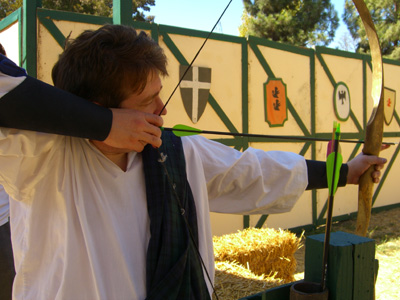 Suffice it to say that 11 years feels like three. At this rate, by the time I actually feel like we've been married for 11 years, I'll be dead.