Woke up this morning and had everybody congratulate me on being in the San Francisco Chronicle. Zuh? Oh, you mean this!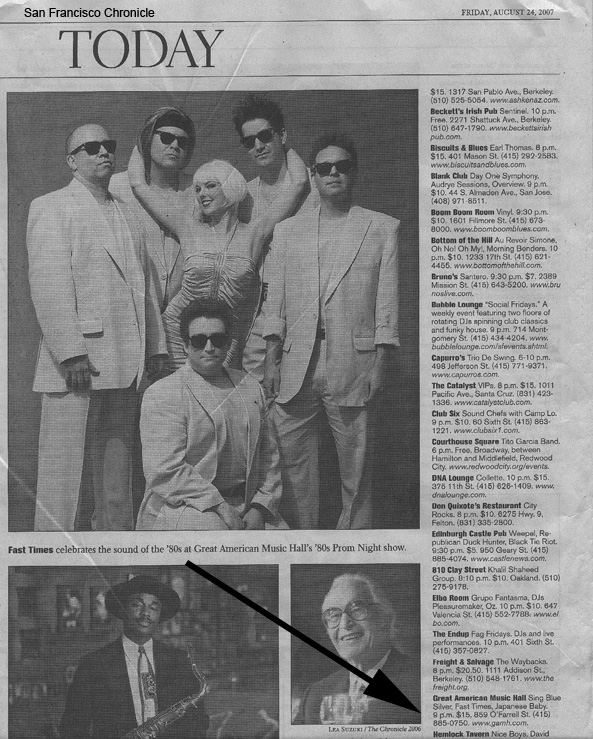 That's the actual show listing waaaay down there. I think the money we invested in quality photography just paid off!
For anybody wondering, the show's tonight. Doors at 8, Cure tribute band at 9, us at 9:50, and then Duran tribute around 11, I think. Come!