I am so ridiculously excited about Taylor entering the solidbody electric guitar business, I can't express it. I also can't explain it, because it's just a hunk of lumber with pickups, and I have a few of those. But seeing this stuff just thrills me.
I mean, am I the only person who practically gets wood from seeing this wood?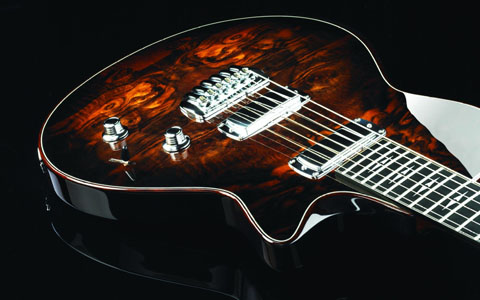 I feel like a Nintendo fanboy — predisposed to like anything the company puts out because the company has made me so happy in the past.
A few come out this year, on Black Friday, but the big push is in mid-January, right after Winter NAMM.
I can wait.